The week that was 23 October 2020
Time to read: 3 minutes, 57 seconds (792 words). 
To help everyone over their post-election hangovers and/or blues, our thoughts this week feature being Tova'd, Stickybeak, time travel through words, a rare white tūi and, because we can all use a bit of therapy now and then, the benefits of hugging a cow. 
Tova O'Brien v Jami-Lee Ross: the ex-MP got Tova'd and the world is loving it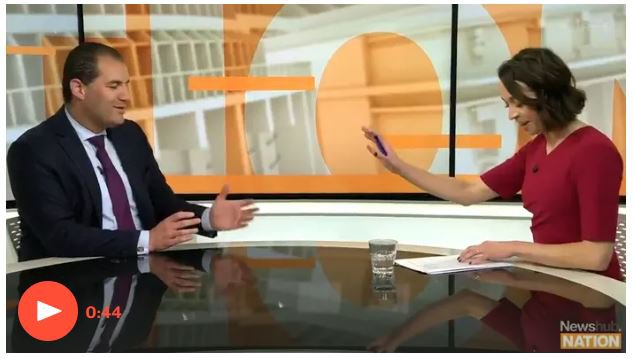 Jami-Lee Ross strolled into the Newshub Nation studio on Sunday where he was eviscerated by Tova O'Brien, a political editor at the top of her game. Here are the highlights from an exchange that went globally viral overnight.  Asking the hard questions. Proper journalism. New Zealand leading the way again!
And, in case you missed it here's our analysis of what the new Government means for business.
Stickybeak – the survey business – raises seed money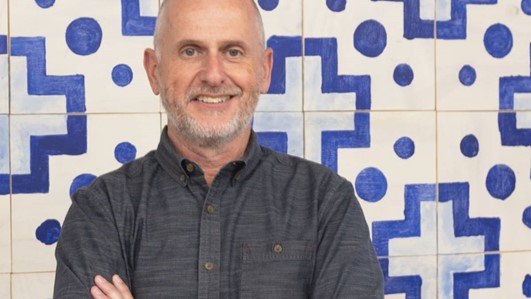 Stickybeak, the New Zealand-based marketing research start-up founded by former Edelman chief and Acumen friend, David Brain, has raised its first investment round of $555,000, valuing the company at $3.55 million.
The funding will be used to supplement the founding team with more full-time employees, to help expand the technology platform and further automate sales and marketing processes.
Stickybeak enables agencies and brands to commission quick quantitative surveys with a conversational style, replacing costly or slow research and panels. To date, it has worked with agencies including Ketchum and Golin and brands including Vodafone, O2, Spark, Swisse, Dole and Oxfam.
Budweiser hijacks football's Champions League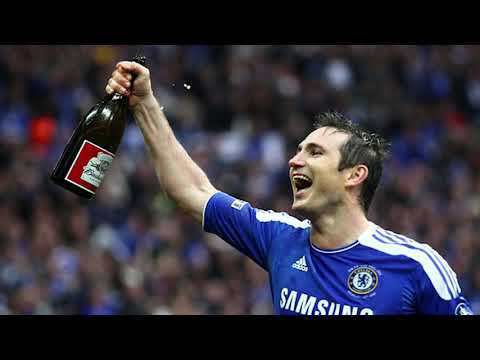 Budweiser's guerrilla campaign uses Google Search and Maps to highlight the beer's links with Champions League.
In cities hosting Champions League games, Budweiser used billboards and other media to ask people to search Google for phrases like 'surprise news conference cup' or 'celebrations Spain dressing 2010'.
Putting these phrases into Google results returns images of famous footballers celebrating with Budweiser beer, reinforcing its position as 'the beer behind sports'.
Budweiser also hijacked Google Maps by recruiting accredited users. The brand asked Local Guides to geo-tag images of themselves holding a Tagword poster at stadiums hosting Champions League matches. The accredited users' location review and high local ranking organically boosted these images to become featured photos on Google Maps, and the images appeared when people searched for directions to stadiums hosting Champions League games.
Facebook survey shows importance of communities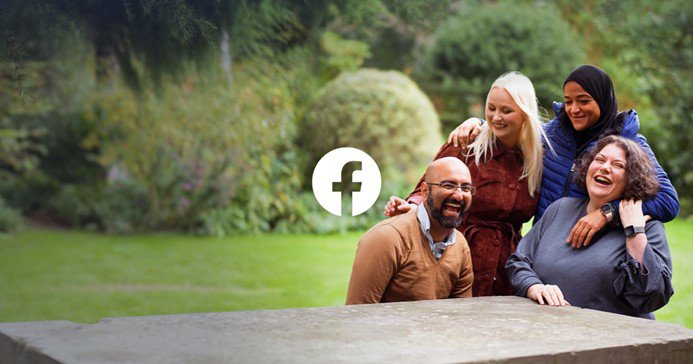 A global survey by Facebook shows how communities are thriving in the digital age. Key findings include:
COVID-19 has brought out the best in communities. 91% of respondents said they have given some form of support to others through a group or community during the pandemic. 86% have said they received some form of support from others.
Online communities are thriving. 77% say the most important group they are part of now operates online.
Online communities provide a sense of belonging. 98% of people who belong to an online group say they feel a sense of belonging to that group.
Take the Buzzsaw to buzzwords

Buzz it with The Buzzsaw, a free tool for PRs who want to cut through the noise and catch the eye of the press. The Buzzsaw removes buzzwords from text. To check a draft document against a list of jargon, visit the site, paste your draft into the box, press the button and it will be red-lined.
Travel back in time with the dictionary

With Merriam-Webster's Time Traveler tool, you can browse what new words were first used in years dating all the way back to 1500 (and even earlier). The obvious thing is to look up your birth year. In the year that Acumen started, 1980, words used for the first time include, air-guitar, comb-over, eco-tourism, high five, gridlock, wind farm and ziplock.
Rare white tūi spotted and the benefits of hugging a cow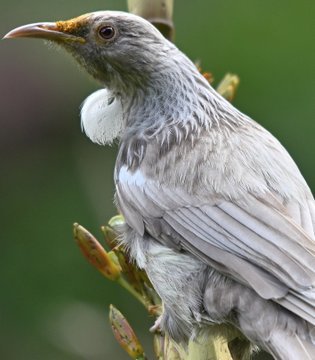 In news from the animal kingdom, Wellington photographer, Seán Gillespie, captured this video of a beautiful rare white tūī. Normally, as Wikipedia says, "At first glance the bird appears completely black except for a small tuft of white feathers at its neck and a small white wing patch, causing it to resemble a parson in clerical attire."
While in the Netherlands, a new self-care practice is promising practitioners' serenity. Dubbed "koe knuffelen" in Dutch (literally "cow hugging"), the practice is centred on the inherent healing properties of a good human-to-animal snuggle. Cow cuddlers typically start by taking a tour of the farm before resting against one of the cows for two to three hours. The cow's warmer body temperature, slower heartbeat and mammoth size can make hugging them an incredibly soothing experience, and giving the animal a backrub, reclining against them or even getting licked is all part of the therapeutic encounter. A new source of revenue for New Zealand's dairy farmers targeting COVID-stressed kiwis?