This week we discovered that 5G is barely here but the 6G battle is on. It seems spinach can send emails. We admired the Travel photographer of the Year winners, learnt more about COVID variants and gained an appreciation for cat filters.
Kung Hei Fat Choi!
Bloomberg reports "most of the world is yet to experience the benefits of a 5G network, but the geopolitical race for the next big thing in telecommunications technology is already heating up."
In the theoretical world promised by 6G everything in our environment will be connected to the 6G networks — not only can people communicate with things like furniture and clothes, but those gadgets can also communicate among themselves.
China dominated the development of 5G. Expect the US and others to throw everything at the race for 6G.
It sounds too weird to be true, but engineers at MIT have developed nanotechnology which transformed spinach into sensors capable of detecting explosives.
When the spinach detects explosive material the plant leaves send a signal. This signal is detected by an infrared camera which sends an email.
The technology is known as "plant nanobiotics" and effectively gives plants super powers. Beyond detecting explosives, scientists believe it could be used to help warn about pollution and other environmental conditions.
If you looked through the winning images from Travel Photographer of the Year 2020, you could be forgiven for thinking 2020 was an entirely normal year.
The winning images present a view of life on our planet at a time in which travel has been difficult or impossible.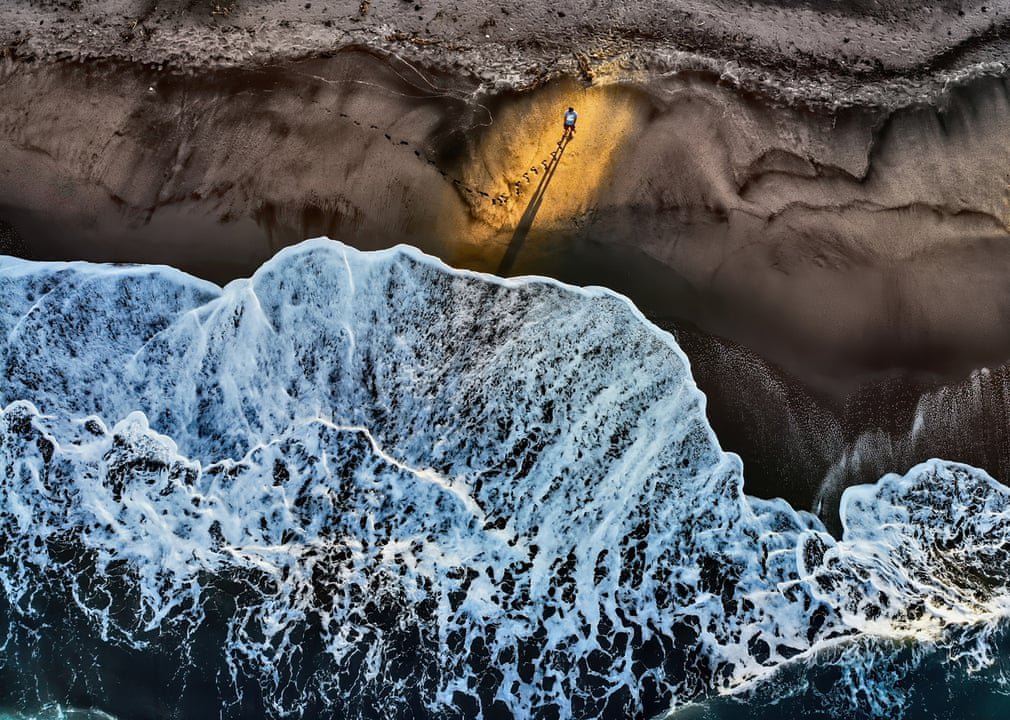 Mark Anthony/TPOTY 2020 www.tpoty.com
Wondering what's going on with all of these COVID-19 variants? Well, The NPR has created a very friendly looking illustrated guide to the decidedly un-friendly phenomenon.
In the piece Michaeleen Doucleff takes us through the emergence of the novel coronavirus, how mutations work, and to what this means for our future, vaccines and all. We highly recommend giving it a read.
The Year of the Ox is almost upon us, and to help you get off on the right hoof this Chinese New Year, here's a list of the major things to do and not do in order to bring you prosperity, lucky, and health all year long.
Coca Cola (#client) also taps into Chinese New Year with this heart-warming ad that features teenagers in China sharing stories about what really matters this time of the year. Especially in the COVID era, simple joys such as sitting together for a meal or gathering with loved ones have become more important than ever.
Kung Hei Fat Choi!
Presented without comment.