Sailing, Google might soon pay for New Zealand news, Instagram's further safety measures, the challenge of Long COVID, and more. Read on for more from the week that was.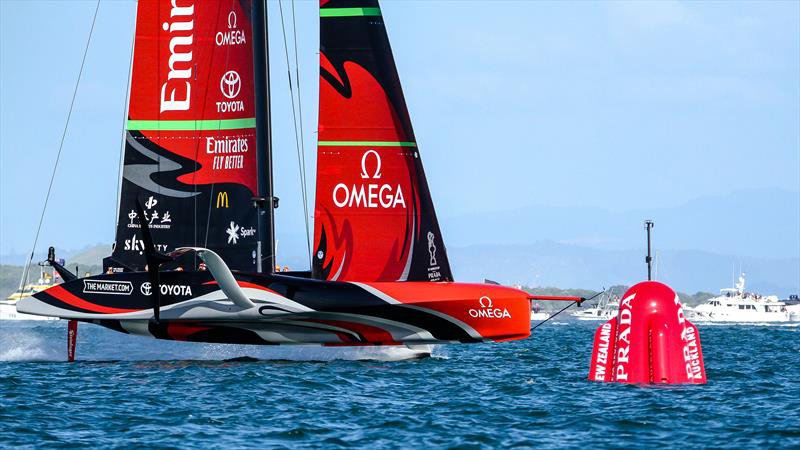 Richard Gladwell, Sail-World.com
In the other Race That Stops a Nation (move over, Melbourne Cup), Emirates Team New Zealand emerged victorious in yesterday's racing to win the best of 13 match against Luna Rossa Prada Pirelli.
In the end, the speed of Te Rehutai and the skill of New Zealand's sailors managed to overcome the spirited fight of Luna Rossa. Huge respect to the Italians who gave it everything..
Congratulations to the team and everyone involved with this epic achievement. You've captured the nation, yet again.
Let's do it all again in a few years.
Google is working on a news curation service in New Zealand. The service will see outlets such as the NZ Herald and Stuff paid to provide stories.
A Google Spokesperson confirmed that Google will begin talks with publications this year.
The announcement follows Broadcasting Minister Kris Faafoi encouraging Google to have commercial discussions with traditional media.
On Tuesday, Instagram announced that they've taken new steps to protect the youngest people on the platform.
"To protect teens from unwanted contact from adults, we're introducing a new feature that prevents adults from sending messages to people under 18 who don't follow them."
Instagram will also start providing safety notices to young people to encourage them to be cautious in conversations with adults they're already connected to.
"Safety notices in DMs will notify young people when an adult who has been exhibiting potentially suspicious behavior is interacting with them in DMs. For example, if an adult is sending a large amount of friend or message requests to people under 18, we'll use this tool to alert the recipients within their DMs and give them an option to end the conversation, or block, report, or restrict the adult."
The move is a welcome addition to Instagram and one many hope will be implemented on other social and messaging platforms.
In the New York Times, Fiona Lowenstein and Hannah Davis outline the challenge the world faces in confronting 'Long Covid'.
Long COVID (also known as post-acute COVID, chronic COVID, and long-haul COVID) is characterised by experiencing COVID symptoms more than five weeks after initial diagnosis.
"Across the globe, people with Long COVID report problems getting medical care, and some have even been told their symptoms are psychological."
In Aotearoa, Newshub reported that a group of 200 Kiwis are currently battling the lasting effects of COVID-19.
"They're now loosely saying either one in 10 or as much as one in three will suffer long-term consequences from having Long COVID," said University of Auckland immunologist Dr Anna Brooks.
The implications of COVID look certain to last far into the future. Bring on vaccination.
Shortly after the Chancellor of the Exchequer delivered the budget in the UK, Harry Cole, Political Editor at The Sun, provided the world with a glimpse into the state of his inbox.
Better make sure that pitch is interesting...
That's it for this week. Have a great weekend.