The week that was 3 September 2020
Time to read: 3 minutes, 22 seconds (676 words).
Acumen's weekly thoughts
Spring's here (now that the Southerly Blast has passed), and with it a new collection of thoughts from the Acumen team. Read on for more of things we've been thinking about this week.
Where are the Audiences?
NZ On Air's comprehensive media audience survey arrives just once every two-years (or every .5 World Cups). This week saw its 2020 release and it's a veritable treasure trove of insight for those with an interest in the media landscape.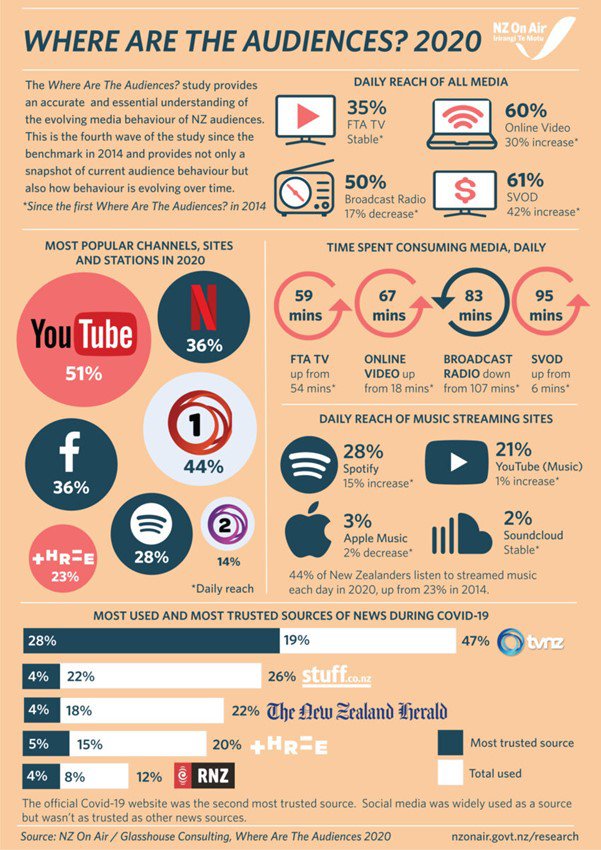 In a world where most audience research is conducted by the networks or platforms themselves, insights are prone to cherry-picking and creative interpretation. Which is why we're so excited to dig into NZ On Air's work.
The full report is available here. For a quicker, high-level view, check out The Spinoff's excellent overview for ten of the best data points. Spoiler alert: the internet is big, VERY BIG.
Level 3 spending drop "less severe, but hurtful"
In its 31 August update, Kiwibank reported that spending during Auckland's recent Level 3 lockdown was around 20% higher than during the first Level 3 lockdown. Spending in the rest of NZ is relatively unchanged from Level 1.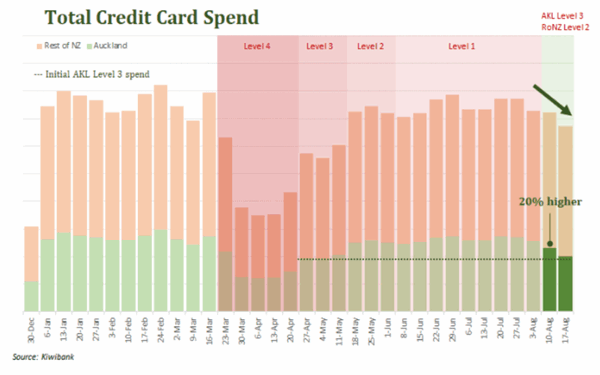 The card data shows that Auckland's economy was more operational during their second visit to Level 3. This suggests businesses and households have adapted: there is more clicking and collecting, more online shopping. It could also suggest that more retailers have developed the capability for both.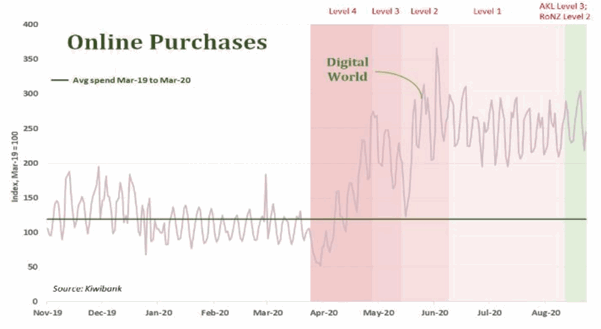 70 years of IKEA catalogues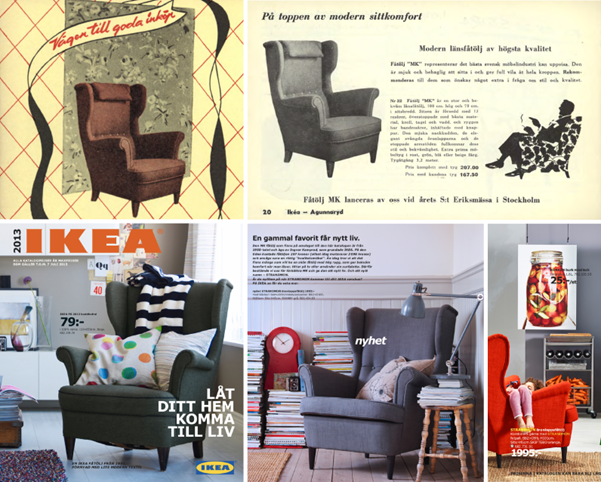 As people across the world become intimately familiar with their home decor, IKEA is offering a new way for people to eat their interior design hearts out. In honour of the 70th anniversary of the company's first catalogue, IKEA just dropped digital versions of every catalogue on its museum website.
If you're hanging out for IKEA's long-awaited arrival to Aotearoa, this digital trove of modular furniture makes an excellent resource — and a fascinating journey through Scandinavian design trends.
Digital, not Boogie, Nights in Wellington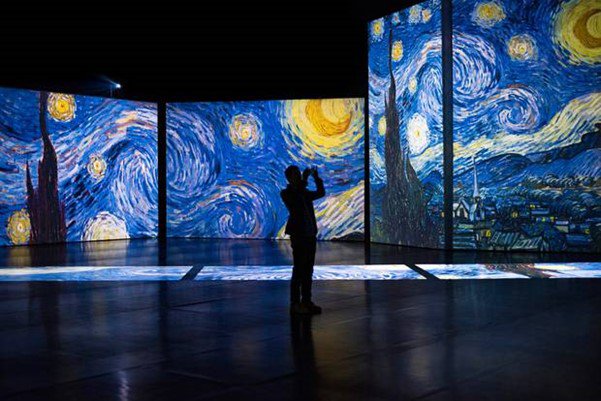 A stunning display of Vincent Van Gogh's masterpieces has come alive under Wellington's starry night.
From August 28 to October 26, state-of-the-art technology will project the Dutch artist's works onto containers stacked three high in a temporary outdoor waterfront gallery.
Several of our Wellington team visited the exhibit this week. Rave reviews have followed, with many planning a second visit.
With events playing a big part in Wellington's economy, initiatives of this calibre will play a key role in the local economic recovery. If you can, go. 
Residential housing crucial to COVID-19 Recovery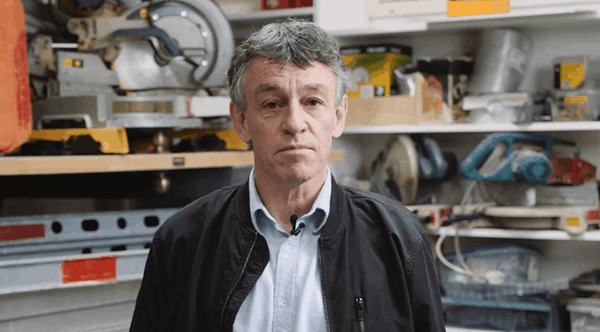 Master Builders annual Constructive Forum continues this week, with leaders from the residential sector coming together to look beyond COVID-19 and consider the initiatives from the past year.
While there is a strong focus on infrastructure investment, it is residential building that has the greatest impact on our economy. Residential building accounts for 60% of the sector. The recent Sense Partners report commissioned by Master Builders showed that every $1 million spent on building and construction generates a total of over $3.5 million for the wider economy. It also has a massive positive impact on job creation with every additional $1million of spending supporting 11 jobs across the industry.
In the lead up to the event, we have been working with Master Builders Chief Executive, David Kelly to secure interviews with media to discuss the importance of the residential building sector to New Zealand's economy. Check out David's interview on The AM Show here.
Do you really need to be in that Zoom meeting?
Using programs to create virtual cameras and microphones, a CNET reporter set out to prerecord himself in video meetings for an entire week without their colleagues noticing. The best bit is, it worked.
Watch the video below and head to CNET to read more about how he pulled it off. 
Facebook threatens to block Australians from sharing news in battle over landmark media law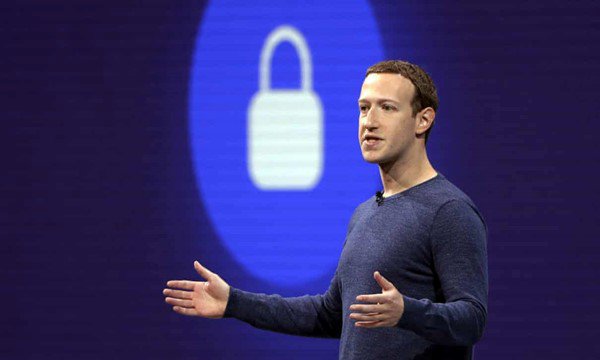 The Guardian reported Tuesday that "Facebook will block Australians from sharing news if a landmark plan to make digital platforms pay for news content becomes law."
The stark warning from the global giant comes in response to Australia's plans to protect "the long-term vibrancy of Australia's news and media sector."
The Australian Competition and Consumer Commission chair Rod Sims said Facebook's threat was ill-timed and misconceived.
"The draft media bargaining code aims to ensure Australian news businesses, including independent, community and regional media, can get a seat at the table for fair negotiations with Facebook and Google," Sims said.
Read more:
Understanding risk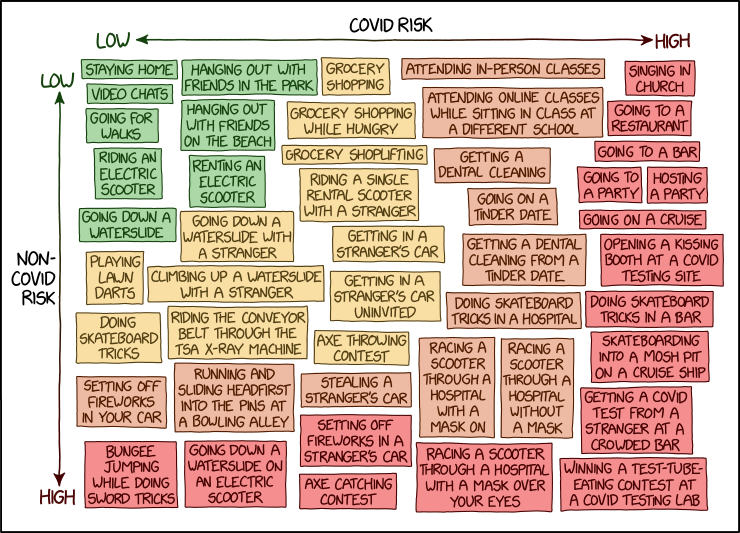 Source. Until next week, take care.