The week that was 8 October 2020
Time to read: 6 minutes, 6 seconds (1,222 words)
Thoughts from the week that has, almost, been
Is Election Day becoming a little passé? Ever seen ads in your games? Do Facebook pose an existential threat? These were some of the questions we were posing to the team this week. There are nine days until the election and getting to the bottom of this post will take you less than 7 minutes. Read on. 
Advance voters break records in Aotearoa
Not to sound like Paddy Gower but with nine days to go until the General Election, the advance voting figures are among our favourite stats. In the first five days, we've seen over 478,000 votes cast.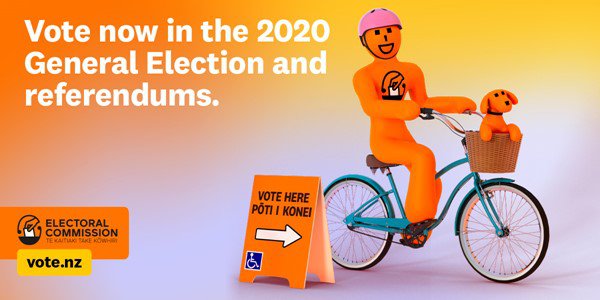 With more than 1.2 million advance votes cast in the 2017 General Election, New Zealanders are on track to set a new precedent. Not surprising really given there are 50% more advance voting places than in previous elections, COVID-19 Alert Levels mean New Zealanders want to ensure they can cast their vote safely, and the major political party leaders have all voted in advance.
Record or no record, join us in refreshing this table each afternoon – the countdown is well and truly on. Surely we aren't the only one missing Paddy's countdowns?
Netflix installs statues of accomplished sisters
Picking up from the wonderful Fearless Girl in New York, Netflix has erected statues of the accomplished sisters of some of England's more widely recognised male cultural icons to celebrate the premiere of Enola Holmes, the fictional sister of Sherlock Holmes. The statues can be seen for a limited time on London's Baker Street, in Portsmouth, Dorchester, Birmingham, and Bath.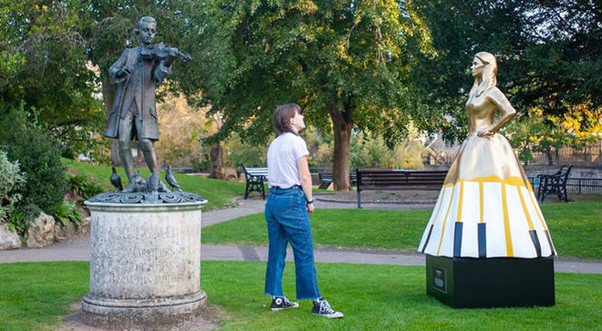 A statue of Frances Dickens, sister of Charles Dickens, can be seen beside her brother in Portsmouth; a statue of Mary Hardy, sister of Thomas Hardy, is installed in Dorchester; a statue of Princess Helena Victoria, sister of King Edward VII, will be erected in Birmingham; and a statue of Maria Anna Mozart, sister of Wolfgang Mozart, can be seen in Bath.
Share traders, crypto-jugglers and the IRD
The NZX has seen a rush of new retail investors this year. This is unsurprising with new platforms like Sharesies offering easier access, fractional shares, and interest rates hitting all-time lows. Investing is certainly more tempting when you can buy a piece of a2 Milk with the $5 you were going to put in your savings account at 1% p.a. (or less).
BusinessDesk's David Chaplin is urging new investors to understand the risk they may face, whether they're trading shares or cryptocurrency. If the IRD deems that you are an investor ("an investor is in the business of trading in shares, is carrying on share trading activities for the purpose of making a profit, or acquires a share with the purpose of disposing of it for a profit") then your gains could be taxed at your marginal rate. Read more here ($).
If you're just getting into the share trading world it's also worth remembering that time in the market almost always beats timing the market, whether you consider returns or the tax bill. Happy investing.
Heat sensitive stamps tell climate change stories
These stamps by Finnish studio Berry Creative feature images of birds and snow clouds that turn into skeletons and thunderstorms when heated to send a message about the consequences of climate change.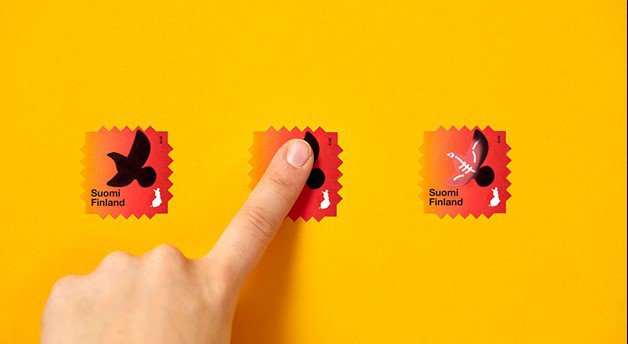 Commissioned by the Finnish Post, the Climate Change Stamps aim to offer an innovative way of communicating the negative effects that rising temperatures will have on Finland. Will consumers take notice and change their behaviour?
Keeping up with the Jones'
Who knew you were more likely to buy the same car as your neighbour? Chevrolet did. According to the case study video, purchases made by neighbours increase the decision to purchase a car by approximately 80%. Based on this insight, the brand mapped out an area in Mexico City where the Chevrolet Aveo (in blue) was its most sold model. According to the consumer influence research, this is an area where people would also be predisposed to purchasing the same car.
Facebook's growing dilemma
The pressure on Facebook in the media continues. The only comfort is that they're increasingly joined by the other FAANGs (Facebook, Amazon, Apple, Netflix and Alphabet formerly known as Google). Whether Facebook is dealing with abusive content, working out how to deal with political advertising, fighting allegations of tax avoidance, or dealing with conspiracy groups, it's certainly not easy being the big Social Network. Adding to the ongoing battles, they've now had to respond to the sensationalist Netflix documentary, The Social Dilemma. In a statement, Facebook said:
"Rather than offer a nuanced look at technology, it (The Social Dilemma) gives a distorted view of how social media platforms work to create a convenient scapegoat for what are difficult and complex societal problems."
To finish the news on the Facebook/FAANG front, for now, this week also brought the release of The House Judiciary Committee's report into "antitrust". 
The long-awaited staff report on antitrust and Big Tech, which sprawls over 450 pages, outlines legislative and enforcement fixes that Democrats could enact should they hold the White House and both houses of Congress after November. It concludes:
"To put it simply, companies that once were scrappy, underdog start-ups that challenged the status quo have become the kinds of monopolies we last saw in the era of oil barons and railroad tycoons."
For an overview of the report head to Axios, here. And to understand the differences in opinion between Democratic and Republican politicians head to RNZ, where James Clayton of the BBC breaks things down. 
Riot brings sports-style sponsorship to e-gaming
Following last week's Week That Was where we shared Burger King's innovative Stevenage sponsorship, this week we're focusing on Riot Games.
The games publishing company, famous for League of Legends, revealed a new in-game signage system. The signs can be booked in the same way you'd buy billboards in a stadium, or at a bus shelter. They give Riot a fresh ability to deliver branding exposure for sponsors trying to reach the rapidly growing e-sports demographic.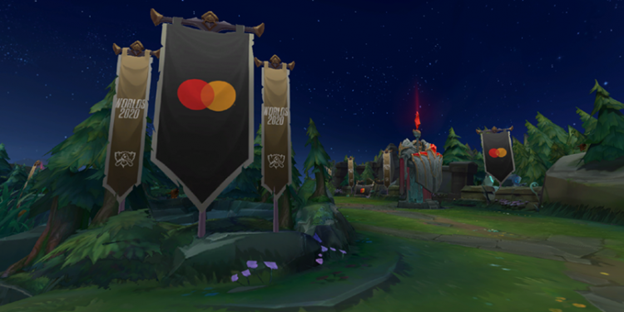 Don't underestimate this channel. Often mocked, e-sports are a serious channel worthy of attention for almost any client. On the opportunity that gaming partnerships offer, Tim Lindley, chief experience officer at Yup.gg, an eSports marketplace, says:
"This is huge for two reasons. Firstly, it can massively simplify or scale, depending on how you look at it, brand activity by enabling multiple touchpoints through just one game partnership. Secondly, it gives brands a new way to reach and engage their consumers across their customer journey."
The League of Legends World Championship is well underway. Last year the 2019 tournament recorded a 100 million viewership. And with traditional sporting events falling off this year, World's 2020 will likely attract an even greater audience.
Finalists for Global Agency of the Year
Congratulations to our partner agency Edelman who was named alongside BCW, FleishmanHillard, H+K Strategies and Weber Shandwick as PRovoke's five finalists for Global Agency of the Year recognition.
The winner will be announced at the Global SABRE Awards ceremony, which takes place as part of the virtual PRovoke Global PR Summit from 19-22 October.
Turnberry's hotelier has tested positive for coronavirus.
And, almost finally, this headline from the Ayr Advertiser is a further reminder just how reader and locally-focused the news media are.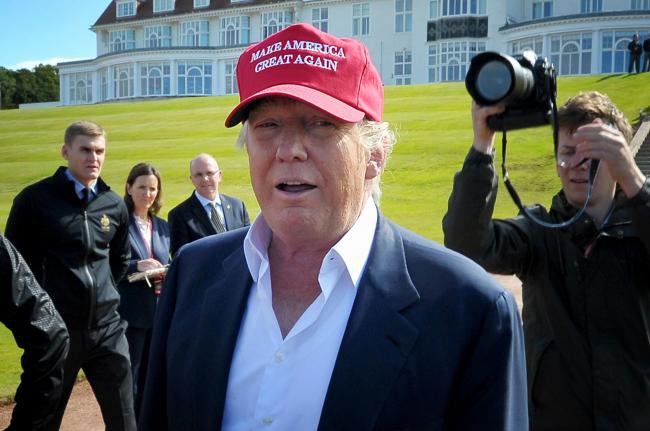 It's time for Burger Wellington and now you have the spreadsheet you need
And actually finally, if you're going to be famous it might as well be for the best Burger Wellington spreadsheet you've ever seen. Created by one of our Wellington team this humble spreadsheet has taken on a life of its own.
Originally posted on Reddit we know that it's found its way into the Beehive and one of the big accountancy firms. Don't miss out.
We urge you to get out there, enjoy as many as you can and get rating! #supportlocal