Covid disrupts events & creates opportunity
Things to consider when taking your event online
Time to read: 7 minutes, 24 seconds (1480 words)
In a matter of weeks in March, the event and meeting landscape changed forever. Since the onset of the pandemic, hundreds of events have been cancelled, and, as markets and economies start to reopen, revised and re-engineered. Just this week it was reported that the Property Council of New Zealand was "holding onto a fading hope it will be able to host its annual property awards glitz fest at Spark Arena, for which it has sold 1,600 tickets." And that, "A council spokesperson said it will now decide on its options". 
Despite all this change and upheaval, the value of an event is undiminished. It's a time and place where high-level debate can happen; a place where professional relationships can be forged and, importantly, sales made. Events bring professionals together and connect them to your business, your organisation and your sponsors.  There is also still a need to connect with communities and broader stakeholders groups. Events and community meetings provide greater opportunities for two-way discussion. 
So, if events are invaluable, what are the options available to event organisers in this brave new world? 
Virtual events
Six months into the pandemic we're now all very used to Zoom calls, Teams meetings, and House Party chats in a way weren't before, and attending a "virtual event" is increasingly commonplace.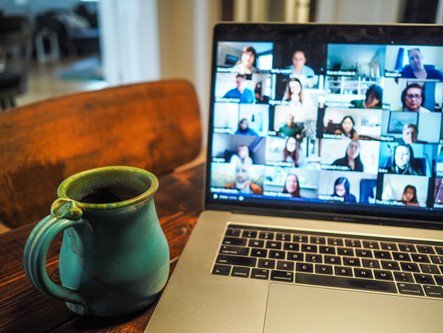 The big advantage is that virtual events allow your target audience to attend regardless of Alert Level travel restrictions and for New Zealand, the opportunity to bring international speakers "into the room" without travel and accommodation costs. But more than that if they are well planned, well marketed and using the right technology, virtual events can reach a wider audience than traditional live events.
The MTV Awards this year were totally virtual and totally successful. "Likes" and "Loves" categorised as "Emotional Reactions" spiked 16% compared to the 2019 Video Music Awards, and it generated over four million tweets (+173% compared to 2019). Where there is strong, entertaining and useful content – a virtual event is well worth tuning into. But don't think you can just move it online without considering the implications for your audience. A full-day event is unlikely to work virtually. This year Master Builder's Constructive Forum has moved from a being across the course of a day, to being short (90minute) weekly sessions held over four weeks. These shorter events can be targeted closely to specific audiences.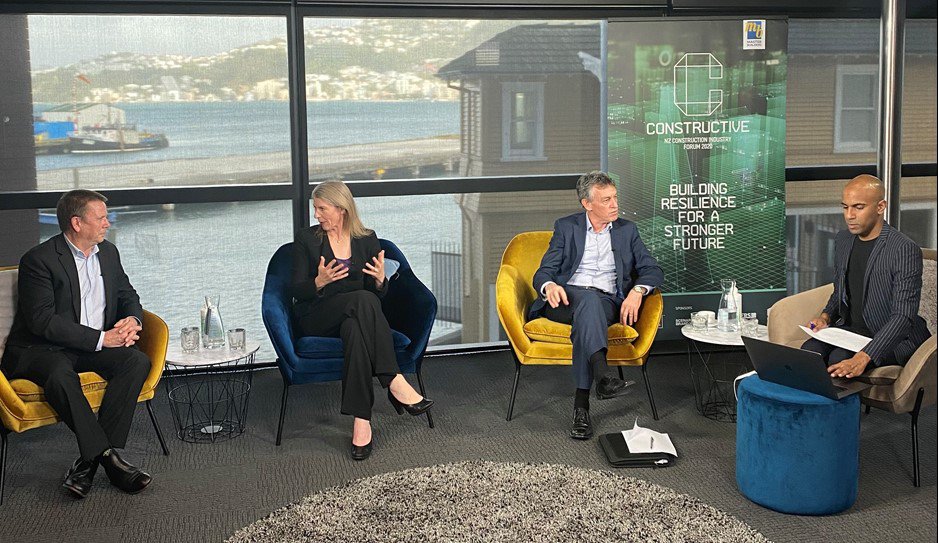 These events also need to consider how you will engage the audience. Opening up an online chat function is not enough – this still needs to be closely managed to ensure you are bringing the audience in and can closely manage panel discussions. A skilled facilitator, who can navigate the technology as well as well as the subject matter.  
Hybrid events
Hybrid events feature a mix of live and virtual components. In this model, you have people present in a room or physical location, while the wider audience attends remotely. The logistics involved in this type of event are more complex, as they require two kinds of infrastructure: physical and digital.  
With the Constructive Forum, Alert Levels dictated a range of approaches. While initially we started with full virtual events with speakers and panelists joining from their homes and offices, by the time we got to the third event, we could have our speakers and panel in a room together, with only the audience dialing in. Both approaches have their benefits – a full virtual panel means you can connect speakers from a range of locations, while the later allows a more free flowing panel discussion.  
Hybrid events can also have some of the audience in the room. This provides a great way to connect a range stakeholders, allowing that all important networking, while still managing numbers. This approach was used at the Government's Just Transition Summit in Taranaki prior to any discussion of COVID-19.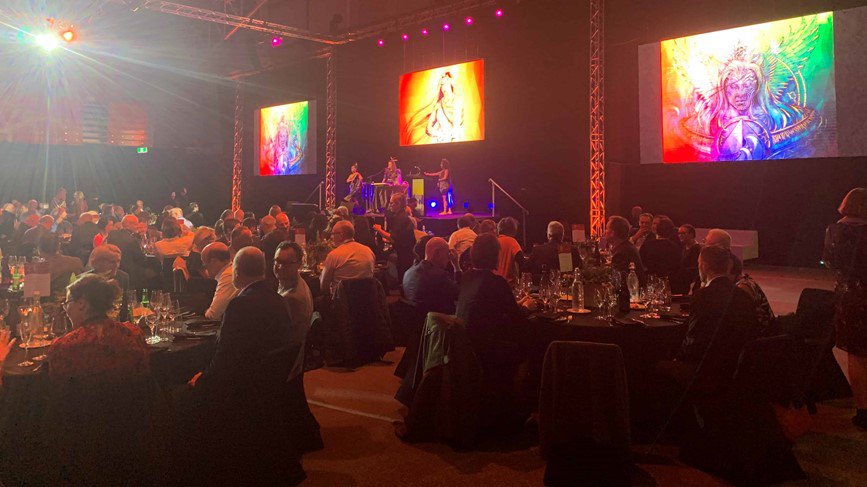 Here we were focused on ensuring a national conversation with a broad audience, including community, iwi, workers, business and government. While we had over 500 people in the room, we understood for many of these groups, taking time to travel to Taranaki would be difficult. Key parts of the programme were live-streamed online and we used an online tool to ensure audiences at home could still ask questions and participate in live polling and join the debate. 
Lots of benefits to be had
These new event formats deliver a number of benefits. 
Lower Cost
Virtual and hybrid events can be significantly lower cost since they partly or wholly eliminate the need for venue rental, insurance, and services like staffing and catering.  
More People
Going virtual/online can help you reach a wider audience and remove travel and cost barriers that have previously stopped people attending.  
This goes beyond the audience. Gaining access to high-quality speakers has never been easier. International speakers no longer have to travel to New Zealand – but can simply give up a smaller amount of time to join from their current location.
Sustainability
With the focus on climate change, a virtual event is a great way to reduce your carbon footprint. The communications will be largely digital, and you are removing much of the travel.  
Success Measured
The technology used to deliver online events allow you to measure success in real-time. Not just how many people are attending, but are they interacting, voting, messaging, engaging?  
Types of Virtual & Hybrid Events
So, you've decided to go online. That's great; but what format are you going to use? Here are the main options to consider: 
Stream content from one location with no audience interaction  
Stream from one location with full audience interaction  
Stream from one location with only a specific group of people able to interact.
And you can, of course, stream content from multiple locations with varying levels of interaction. Each of these formats brings some very practical and technical considerations to make them work. 
Do you have the right technology or platform?
Do you and your audience have the devices and the bandwidth? Don't assume that they will. During lockdown, it quickly became apparent that not everyone had both of these.
How will the interaction, if any, work? Is it text or voice? Without the visual clues you get from sitting in the same room, managing the interaction and keeping it orderly can be a challenge, especially with large numbers. A proven platform and facilitator is worth their weight in gold.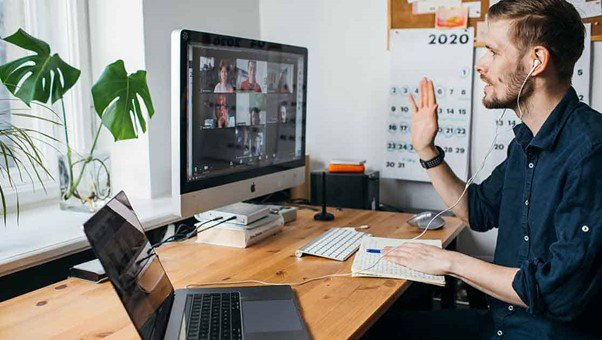 Test, Test, Test
You cannot test enough, and you cannot prep your participants enough. If in testing the technology is problematic consider pre-recording sessions. It doesn't have to be live. Sure it's great if it is but the objective is to deliver the content and if technology is going to get in the way, there is no harm in pre-recording with a live Q&A.
Send all the participants detailed instructions on the software you're using and the protocols you'd like them to adopt when they attend. Mute when you're not speaking must be the default setting! Choose a system that gives you as much control as possible – you want to be in control of everything from sound (and ability to mute), through to screen sharing and framing.
Moderators make a difference
Even if technology runs smoothly, if you want interaction a facilitator is essential to make it work and effective. We recommend supporting them with a note-taker who tracks questions and comments and brings them to the facilitator's attention. The notes also help when it comes to engaging with your audiences following the event.
Have a backup plan
As we have seen, not only have we moved up and down within the Alert Levels, the conditions of each level have changed, specifically with respect to large groups. In Auckland we are limited to gatherings of only 10 people, with the rest of the country at a limit of 100 people*. What this means is an outbreak in your location could see your hybrid online/offline event might need to be switched to fully virtual at short notice. Have a backup. And don't forget to factor in physical distancing if you are bringing any participants and organisers together.
*At time of writing article. 
Get creative
There has never been a better time to get creative. Samsung's Notting Hill Carnival campaign replaced the actual carnival with video on the big screen in Piccadilly Circus, pop-up soca dancers and an online mini-series. 
This week the Emmy Awards went ahead without a live audience and with nominees participating from home. Organisers dispatched 130 cameras to 20 cities and 10 countries across the globe so they could cross to all the nominees and winners for each category throughout the show. A big technical undertaking for the virtual event. And it was brilliant. A group of us in the office watched and enjoyed it over lunch.
Jimmy Kimmel Explains How Emmys 2020 is Going to Work
Events to live on
There is no doubt events have value and equally there is no doubt that online events are here to stay. The challenge is to move beyond discussions about technology, embrace innovation, and get back to making them relevant, entertaining, informative and effective.