The week that was 4 December 2020
Time to read: 6 minutes, 6 seconds 
It's been a big week in New Zealand. Stuff bravely apologised for its coverage of Māori issues. We declared a climate change emergency. New Zealand was named the best place to live in the coronavirus era, and a Christmas ad declared "there is no naughty list"!
Enjoy.
Our Truth, Tā Mātou Pono: Stuff's day of reckoning
We recommend reading this brave editorial in which Stuff apologises for previous reporting.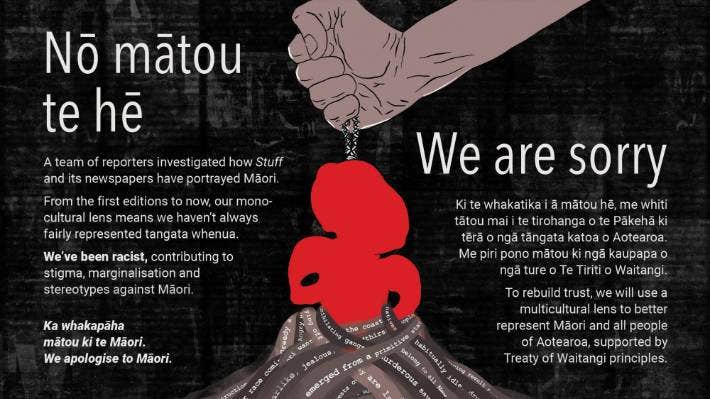 This is the heart-stopping sentence:
"Our coverage of Māori issues over the past 160 years ranged from racist to blinkered. Seldom was it fair or balanced in terms of representing Māori."
New Zealand declares climate change emergency
New Zealand has declared a climate change emergency and committed to a carbon-neutral government by 2025, in what the Prime Minister Jacinda Ardern called "one of the greatest challenges of our time".
A motion tabled in Parliament on Wednesday recognised "the devastating impact that volatile and extreme weather will have on New Zealand and the wellbeing of New Zealanders, on our primary industries, water availability, and public health through flooding, sea level rise, and wildfire".
Thirty-two other nations have formally acknowledged the global crisis by declaring a climate emergency.
It was interesting to see the speed with which the calls for the declaration of a housing emergency arrived after this announcement.
Bloomberg declares New Zealand the best place to be in the coronavirus era
In a study released in late November, Bloomberg says, "New Zealand tops the Ranking as of Nov. 23 thanks to decisive, swift action. The small island nation locked down on March 26 before a single Covid-related death had occurred, shutting its borders despite the economy's heavy reliance on tourism. Early on, Prime Minister Jacinda Ardern's Government said it would target "elimination" of the virus, pouring resources into testing, contact tracing and a centralized quarantine strategy to snuff out local transmission. Having largely achieved it, New Zealanders are basically living in a world without Covid. The nation has seen just a handful of infections in the community in recent months, and live music and large-scale social events are back on."
It's true. Aotearoa is a great place to be at the moment.
HP technology is helping Emirates Team New Zealand go faster
As the Official PC and Print Technology Partner of Emirates Team New Zealand, HP (#client) helps the team innovate at speed by providing all the design and innovation computing power they need.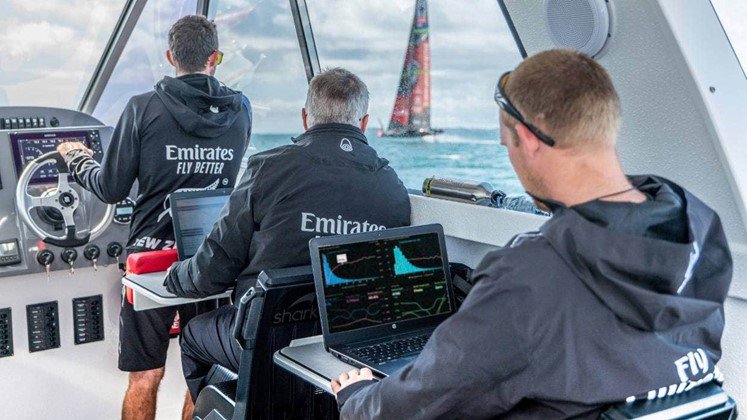 We're pretty chuffed that in the 2020 Sports Technology Annual Review and Industry Power List, Emirates Team New Zealand has been ranked at #3 out of 50 sports entities on the Global Power List by the STA Group and the English Institute of Sport. We look forward to seeing the racing unfold on the water from 17 December in the Prada America's Cup World Series. You can experience the technology the team uses any time at the Spark 5G Race Zone in Auckland.
Samsung Invites Startups Changing The World For Good To Enter The 2021 Extreme Tech Challenge
The Extreme Tech Challenge (XTC) is the world's largest startup competition for entrepreneurs addressing the globe's most serious challenges. Think your team has what it takes? Apply at https://extremetechchallenge.org/
Salesforce adds some Slack in mega acquisition
Salesforce, the CRM powerhouse that recently surpassed $20 billion in annual revenue, announced today it is wading deeper into enterprise social by acquiring Slack in a $27.7 billion megadeal. Rumors of a pending deal surfaced last week, causing Slack's stock price to spike.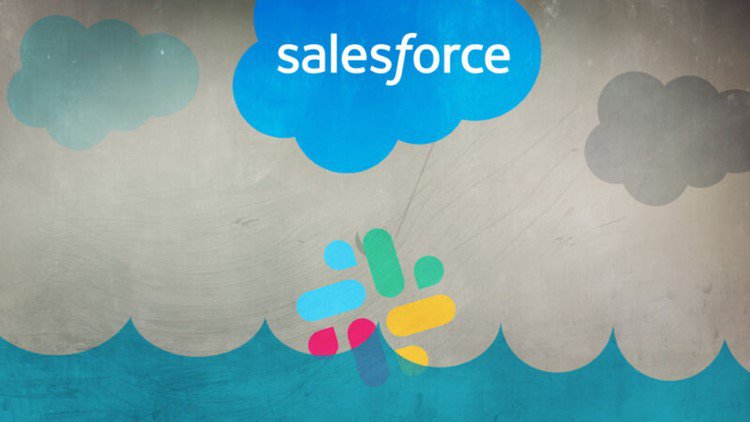 Salesforce co-founder and CEO Marc Benioff didn't mince words on his latest purchase. "This is a match made in heaven. Together, Salesforce and Slack will shape the future of enterprise software and transform the way everyone works in the all-digital, work-from-anywhere world," Benioff said in a statement.
This makes Google's acquisition of YouTube for $1.65 billion look like an absolute bargain.
Kogan acquires MightyApe for A$122 million
Not to be out done, in trans-Tasman acquisition news, Kogan.com has acquired 100 percent of NZ online retailer Mighty Ape for A$122.4 million. The deal is 100% cash and provides incentives for the existing executive team to remain with the business.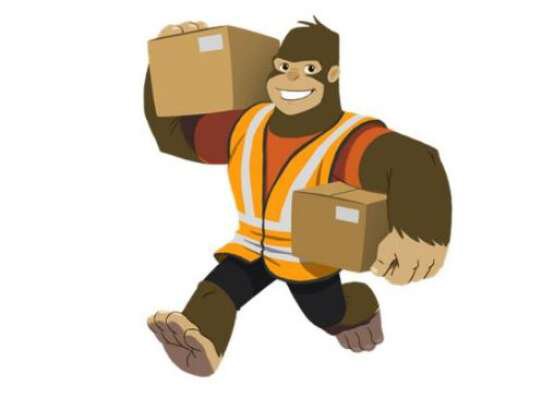 MightyApe founder Simon Barton said the Mighty Ape team was very happy to be joining forces with Kogan.
"Combining with Kogan will assist Mighty Ape to expand our product range and improve our customer experience. I am excited about working with Ruslan and David, and the broader Kogan.com team who have built an incredible business."
It's Christmas (well nearly)
December means more Christmas ads. Here are two from the UK that caught our attention.
McDonald's' "Inner Child" campaign in the UK asks "Are you #ReindeerReady?". 10p from every download of Becky Hill's beautiful rendition of Forever Young soundtrack goes to FareShare UK. FareShare is the UK's longest running food redistribution charity. They say, "We were born out of the belief that no good food should go to waste, especially when people are going hungry."
Tesco captures the mood of 2020 when they declare "There is no naughty list" and you can have all the treats you want this Christmas. We agree wholeheartedly and will make sure we do.